Be aware of your organizational risks through visitor management system
CATEGORIES

04 MAY 2021

Best Practices
We may be working remotely now, but that doesn't mean that we should not be informed about the potential risks posing our organizations. The key lies in developing a systematic approach that manages risks. It is essential to adhere to the regulations and policies so that your business reputation is clean. You should know how to maintain an effective approach for assessing risks. These risks can include anything from system failures to cyber attacks. Thus it is vital that everyone in the organization is aware of how to handle unforeseen situations.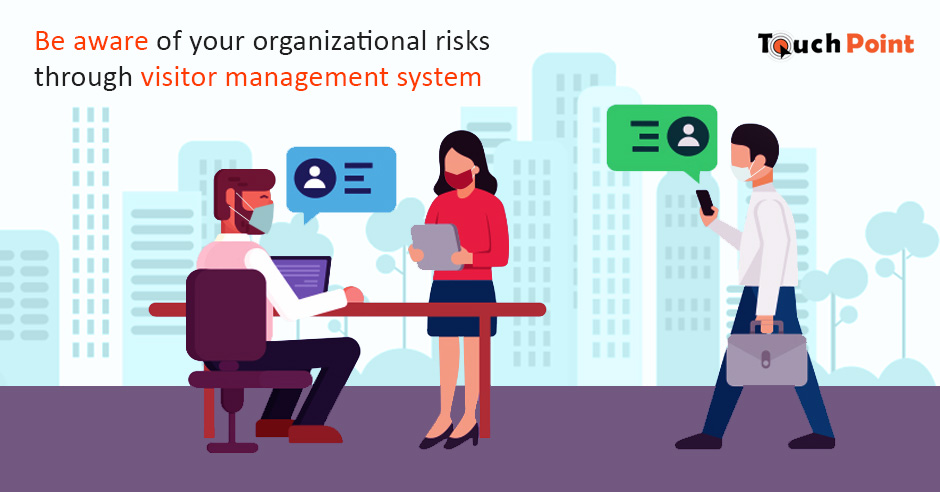 Make the best use of technology for risk management – visitor management system is the solution
• You may not know that there are several safety as well as financial risks related with traditional visitor management systems. Therefore, it is high time that an effective management system handles your operations, especially in terms of risks.
• There should be an effective employee and guest sign-in app that ensures contactless sign-ins. A well-equipped visitor management system aids in an excellent employee sing-in experience.
• Through visitor management software, the surveillance personnel can be aware of who is entering the premises even prior to their getting inside. Patterns can be determined easily through effective visitor management software. Thus, the surveillance team can take charge of the entire situation prudently.
• Nowadays several organizations are embracing the hybrid model (i.e. location-flexible system). Being aware of the organizational risks lets them to make sure that the risks are lessened as much as possible. The organizations can respond to issues proactively through visitor management system.
Bottom line
Though organizations may be prepared to return to offices, work from home still remains an option. In this vein, with the hybrid model being adopted by several organizations, visitor management system can be a powerful tool. While the software can reduce the potential health risks that can take place in workplace as far as going to office is concerned, it can also help in logging in and logging out of the employees through their smartphone. There will be a clear approach to your actions, whether working remote or at office, using visitor management software.
Ask For A Free Live One-on-One Demo. Our experts will demonstrate all Key Features & Functionalities
Call us today at

+919840075250

or Email us at

sales@cogentmail.com
Request Demo