The beneficial role of contract management system for pharmaceutical industry
CATEGORIES

01 JUN 2021

Best Practices
The present day pharmaceutical companies are facing complex challenges that need careful attention to detail and accuracy. Contracts play a pivotal role in handling these challenges. Whether it be the R&D department or sales or promotion, a contract management system takes up a significant role. The development of globalization has a strong impact on the compliance and regulation of the pharmaceutical industry. The role of contract management system is vital in all transactions including buying from suppliers, strengthening drug trials, and interacting with healthcare professionals for clinical studies. It's time that the pharmaceutical industries look into the contract management system with great diligence, thereby understanding its value.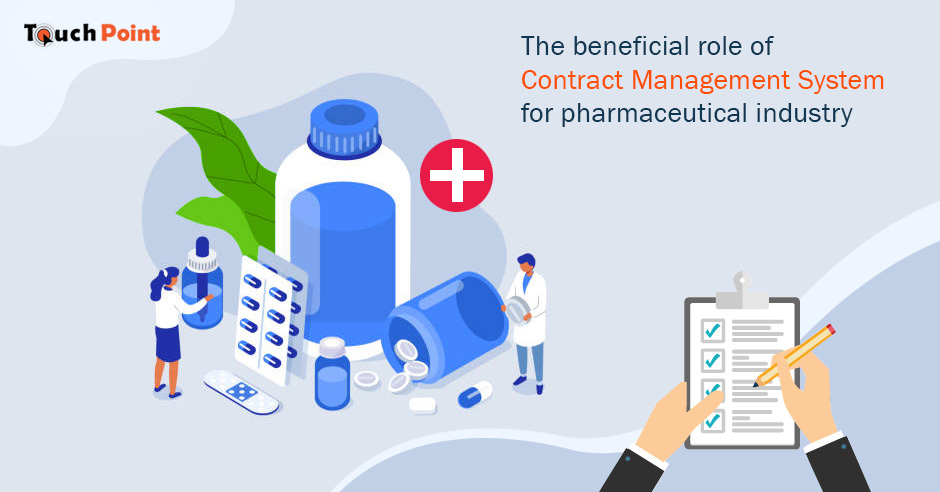 Common challenges faced by pharmaceutical industries:
Lack of knowledge through poor visibility
Several pharmaceutical departments including manufacturing, marketing, legal etc. don't have that much transparency about the deadlines, contract expiration and renewal dates etc. This can be attributed to non-systematic procedures, thereby paving the way to poor administration. The purchase cost, common terms of the industry etc., are not taken care of by the improper contracts.
Poor regulatory adherence
Continuous research and development are very important for pharmaceutical industries. But the concern is that the contract managers generally don't have the technological tools to keep tab of the compliance of contracting parties.
Operational incompetence
Automated tools are the need of the day where manual processes fail to work. For eg., you may miss important things like an expiration date.
Lack of advanced contract management
The traditional contract management system has drawbacks including inappropriate filing system, broken links leading to files being lost, etc. There is inefficiency in storing the documents. This will be greatly addressed by an advanced contract management system.
Take-home message
A powerful contract management system makes sure that there is great adherence. It also automates the contracting process in an optimum manner, and there is profound knowledge of the contract by the relevant parties. The need of contract management system thus becomes highly essential.
Ask For A Free Live One-on-One Demo. Our experts will demonstrate all Key Features & Functionalities
Call us today at

+919840075250

or Email us at

sales@cogentmail.com
Request Demo