The need to keep data secure through visitor management system
CATEGORIES

25 MAY 2021

Best Practices
The significance of data security cannot be underestimated while running a business. Enterprises that are security-conscious should understand the importance of an effective visitor management system. Good visitor management software helps in augmenting the risk control approaches of the business. Nowadays, the visitor management solution's role has moved beyond the reception area and is safeguarding several internal functions. It is no exaggeration when we say that a good visitor tracking system assists in building a safer work ambience. Now we will see how the role of visitor management has helped in maintaining the security of data, which is the backbone of any business.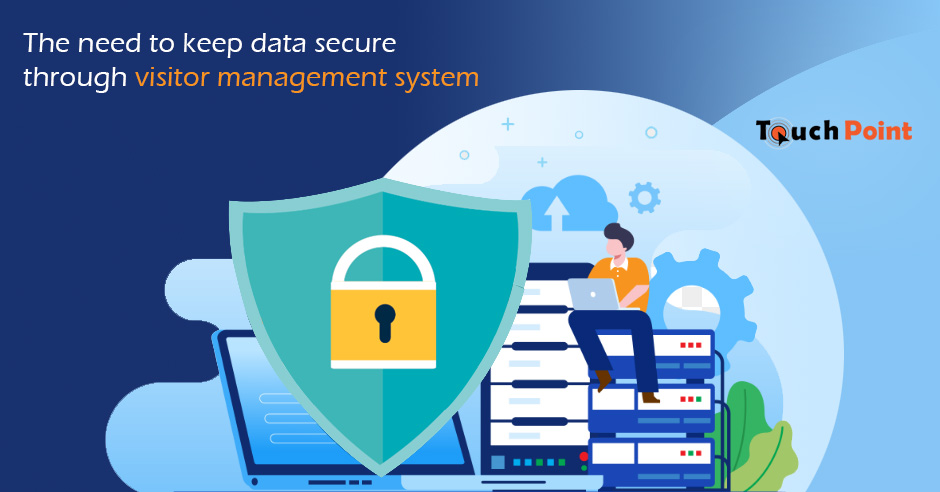 Less paper and more automation
This is one of the best enhancements provided by a visitor management solution. When you maintain your important data in a centralized server, there are minimal chances of someone to obtain visitor information from the reception area.
Encryption adds value to the system
A good VMS will be prepared in such a way that data encryption is present every time. This means that the transmission as well as storage of data is safe.
Simplified procedures
Nowadays though several organizations use a manual sign-in process, it is not efficient. Here the VMS helps in finding a visitor's location quickly. Faking of entries cannot be achieved through good visitor management software.
Adherence to industry regulations on data security
General Data Protection Regulation is a pivotal aspect of data privacy regulation in the past few years. Now there is the pressing need to maintain privacy of data globally. A good visitor management system will comply with industry norms and guidelines with regard to safeguarding data.
Take-home message
Whether you are a startup or an established organization, maintaining the security of your visitors should be given importance. The security benefits offered by a visitor management solution cannot be replaced by paper log books. If organizations realize that there should be organized and simplified methods, without giving up on powerful security features that a visitor management system provides, it is on the right track.
Ask For A Free Live One-on-One Demo. Our experts will demonstrate all Key Features & Functionalities
Call us today at

+919840075250

or Email us at

sales@cogentmail.com
Request Demo