Benefits of materials gate management system
CATEGORIES

25 OCT 2022

Best Practices
What is a material gate pass?
A material gate pass refers to a system that records the movement of materials in and out of a company. It helps in tacking the movement of materials that are returned. There are various types of gate passes available in order to fit the exact needs of the company such as:
• Returnable gate pass (Inward/ outward)
• Non- returnable gate pass (Inward/ outward)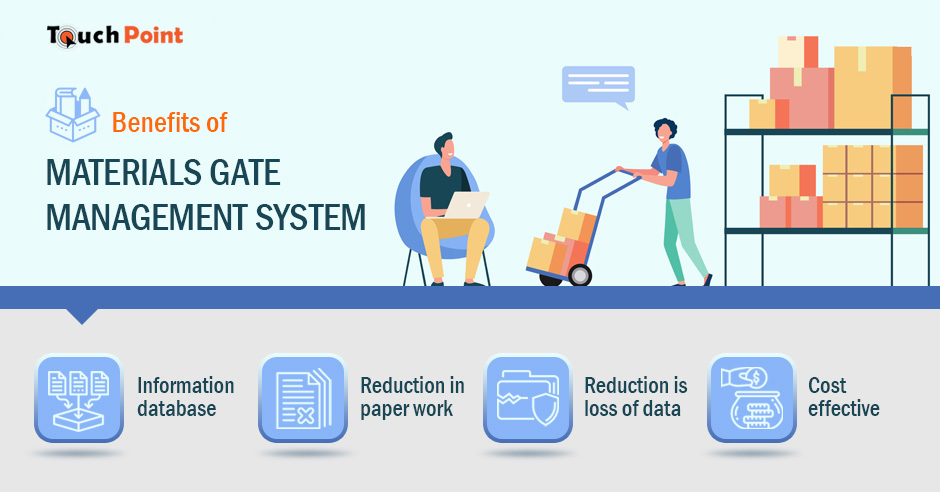 Benefits of using materials gate pass management systems:
1. Information database:
Using a material gate management system will help in creating an extensive data base of all materials that have been brought in and taken out from the company. This will reduce the duration of search for information in case of need as all the data is digitally available in one place and can be easily pulled up without any complications.
2. Reduction in paper work:
Since all the data is recorded and stored digitally it is much less paper based and is mostly automated instead. This creates clear records, reduces confusion and loss of data as well as provides a single platform to avail all required information.
3. Reduction is loss of data:
Since the manual efforts are reduced and a major portion of the work is automated, the chances of errors due to miscommunication, loss of data shared, errors in information recorded etc. are all drastically minimized. This creates an accurate database for the required stakeholders to access at any time.
4. Cost effective:
Investing in an appropriate material gate pass system can help in realizing the actual management potential and efficiency in a company. The return on invest for these systems can be seen within a short period of time. Choosing the right material gate pass management is of vital importance.
Final Words:
As seen above, installing a materials gate pass management system can be highly beneficial for a company and reduce the workload on personnel as well as bring down the total overhead cost of this management. TouchPoint has a team of highly trained members is always at your service to solve any queries or provide guidance on choosing the right management systems curated to your specific needs.
Ask For A Free Live One-on-One Demo. Our experts will demonstrate all Key Features & Functionalities
Call us today at

+919840075250

or Email us at

sales@cogentmail.com
Request Demo