Digital Visitor Management System for Hospitals during COVID - 19
CATEGORIES

23 OCT 2020

Best Practices
The COVID-19 pandemic continues to persist, but the lockdown has been almost taken off. Even in case of health emergency, many patients are hesitant to visit the hospital for the fear of the virus spread. In order to minimize the spread of COVID-19 in the hospitals and to make all visitors feel safe, installation of a digital visitor management system is absolutely necessary.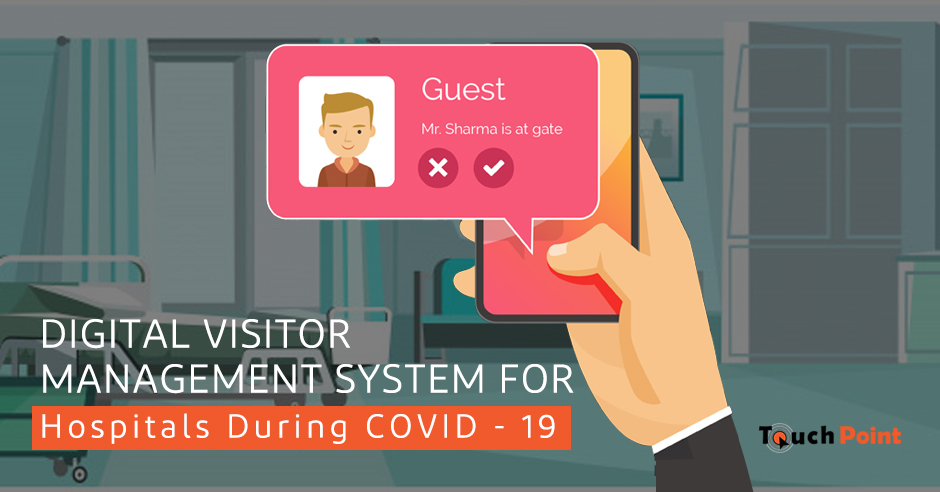 Benefits of Visitor Management System in Hospitals:
1. Keeps a track of large records
It can track different categories of visitors like patients, doctors, medical representatives, attendees, staffs, etc.
2. Digital Health Screening Form
By filling a Health Screening Form on the mobile phone during the check in process, we can understand the health condition of the visitors.
3. Generation of e-passes
It is very difficult to make everyone in the hospital to wear a tag all the time. Visitor management system will auto-generate passes with validity periods for different categories of visitors and they can be e-passes or QR code based passes.
4. Self-registration kiosks
In this pandemic, there is a huge shortage of man power. By setting up a self-registration kiosks, we need not assign a person in the reception unnecessarily.
There are yet many more advantages like keeping visitor and patient information confidential, visually identifying visitors, increasing security, real-time patient admissions and discharges with customized reports, enhancing the organization's reputation and making visitors and employees feel safer.
Hospitals are premises with complex needs, by installing a visitor management system we can make every visit count.
Ask For A Free Live One-on-One Demo. Our experts will demonstrate all Key Features & Functionalities
Call us today at

+919840075250

or Email us at

sales@cogentmail.com
Request Demo