How contract management delivers profound business insights
CATEGORIES

18 MAY 2021

Best Practices
Contracts are highly essential for an organization because they encompass the organizational buying and selling. They also contain details about the organizational sustainability. Now we will see the importance of having a management system that manages the contract lifecycle diligently, especially by delivering deep business insights.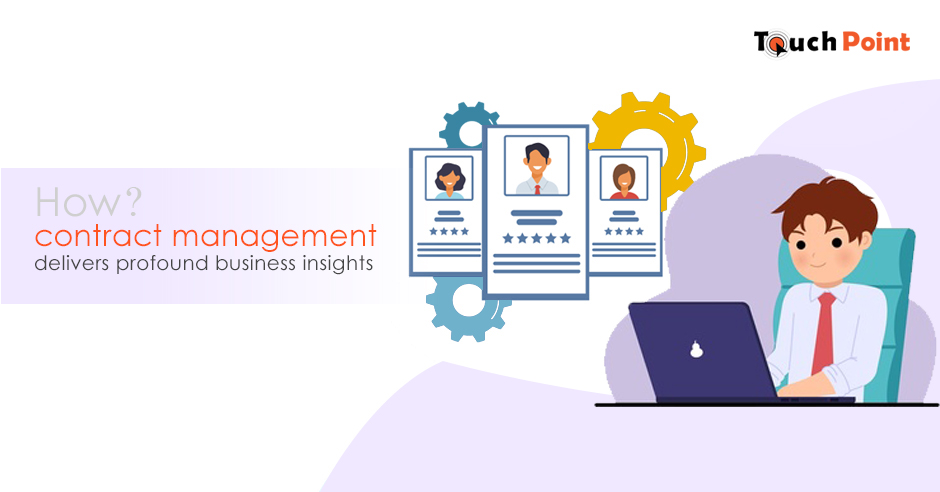 Contract management software helps you to gain the needed insights about the contract information. Besides, the different authorities can collaborate and make sound decisions through the acumen gained from the contract management software.
One can track the contracts easily with the help of contract management software. There will be no confusion in such tracking.
A state-of-the-art contract management system lets you to gain insights for assessing the supplier performance. This will eventually lead to the decision regarding retaining of the supplier. When the business identifies the best supplier through the system, there will be harmonious relationship between the supplier and the organization, which will eventually be good in the long run.
Contract management system delivers organizations meaningful insights regarding whether or not to move the contract into a centralized system.
There will be best sales and procurement contracting with efficient contract management software. The processes are meticulously planned, and even hidden value can be extracted from the information.
Only less effort is needed to gain insights through contract management software.
The organization can evaluate the existing contract solutions through contract management software and hence take the business to the next level.
When the organization decides important things based on the contract management software, there will be better identification of risks. This will eventually lead to the prudent working of the organization.
There will be excellent comprehension of the contract processes' performance through contract management software. The organization can make use of the insights gained for future purposes too.
Ask For A Free Live One-on-One Demo. Our experts will demonstrate all Key Features & Functionalities
Call us today at

+919840075250

or Email us at

sales@cogentmail.com
Request Demo