How to use a visitor management system to avoid employee burnout at the workplace?
CATEGORIES

09 NOV 2021

Best Practices
Employees are not just money-making machines for an organization. The employees lay the foundation for the successful performance of the organization. Thus, every organization should make the best use of visitor management software to give them a properly secured atmosphere for working.
However, the present COVID time is difficult, not just for the organization but also for the employees. Therefore, the keen interest of every organization should be to improve the workplace surroundings to reduce employee burnout.
Do you know using an effective visitor management system can help avoid employee burnout at the workplace? Here are some points that can help discover the benefits of a visitor management system for reducing employee workplace burnout.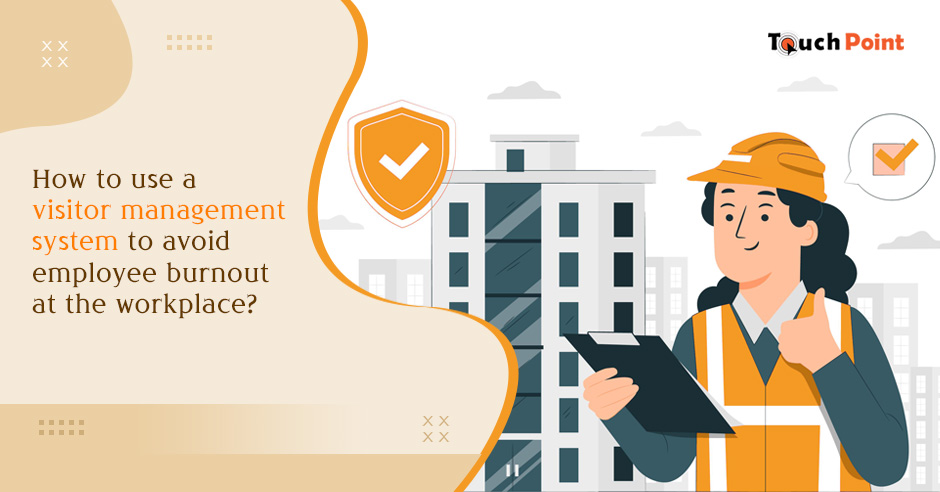 1. Ensures employee safety:
Using reliable visitor management ensures a safe and secure work environment. Thanks to the management system, the employees need not undergo excessive human interaction and thus, can stay protected, especially during this difficult time.
2. Quick and responsive:
Another benefit that can help minimize employee burnout at the workplace is the quick responsive quality of the visitor management solution. Gone are the days of dependency on the traditional visitor management system. It is time to adapt to the changes.
Visitor management system ensures faster and better response to the various employees and visitors visiting the organization.
3. Effective management:
One attractive feature of the visitor management system is effective tracking of the various visitors. Many organizations are making the best use of a visitor tracking system to count and manage multiple visitors.
It helps preserve the organization's valuable time, effort, and functional cost, which can be used for other better and essential functions.
4. Better mental calmness:
As the visitor management system helps in the easy transition from the traditional management methods, it further ensures better mental health of the employees. It reduces the risk of stress, anxiety, and pressure for the employees and thus, helps in enhancing their performance.
Final thoughts:
Employee burnout is dangerous for the employee's performance and the overall growth and development of the organization. As a result, an organization should not compromise relying on effective visitor management software to take the best care to reduce employee burnout. What are your thoughts about it?
Ask For A Free Live One-on-One Demo. Our experts will demonstrate all Key Features & Functionalities
Call us today at

+919840075250

or Email us at

sales@cogentmail.com
Request Demo