How to optimize your contractor management workflows?
CATEGORIES

30 DEC 2022

Best Practices
Do you often struggle to keep up with the various contracts of your business? Are you always confused about the updated status of the contract and contractor? If yes, you need an efficient contract worker management software.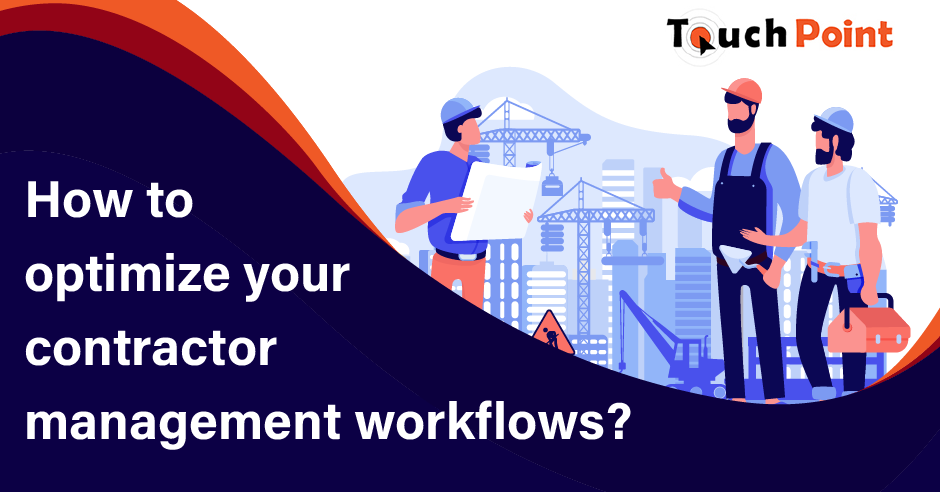 A well-planned and executed labour management system software ensures that every labour is taken care of for their needs and requirements. Additionally, the contract labour management software India focuses that more contracts are signed and implemented properly. Thanks to this, your business can aim to grow and develop rapidly with a significant competitive edge.
Despite the evident benefits of contractor management system software, many businesses are still not using it. This reduces the productivity and profitability of the business along with affecting its overall reputation. Thus, it is important to optimize the contract worker management software for improved results.
Optimizing contractor management workflow
To stay ahead of the competition, here are the following ways to optimize the contractor management workflow:
1. Templates for Faster Drafting:
Drafting the required documents may consume a lot of time. Thus, using a standard template can save your precious time. You can have respective templates for each industry to speed up the process without any complications.
2. Centralized Database:
Having a centralized database with contractor management software improves the accessibility of the required data. Moreover, each part of the data can be completely organized to minimize any errors or mistakes. With a centralized database, you can overcome the risk of losing any valuable contracts.
3. Automate Approval Process:
Do you know you can speed up the management of the available contracts using the automated approval feature of contract labour software? The automation of workflow approval shortens the time between the initiation of the contract to its completion. Since, there is no middleman involved, it also reduces errors.
4. Automatic Reminders and Notifications:
Last but not least; the contract labor software sends automatic reminders and notifications concerning the status of the contracts. Thanks to this, businesses never miss an important update about existing and potential contracts.
Final Thoughts:
An optimized labour management software brings many amazing benefits for the business which shouldn't be ignored. There is a lot you can shower on your business with an efficient contract labour management software. Don't delay benefitting your business.
Ask For A Free Live One-on-One Demo. Our experts will demonstrate all Key Features & Functionalities
Call us today at

+919840075250

or Email us at

sales@cogentmail.com
Request Demo