Impact of material management system on material supply chain
CATEGORIES

20 JAN 2023

Best Practices
Do you want to instantly achieve your business goals without any hassles? It can be surprising to know that the supply chain system managed by the material gate pass management system plays an important role in it. Any inefficiency in the supply chain system can interrupt the successful growth of the business.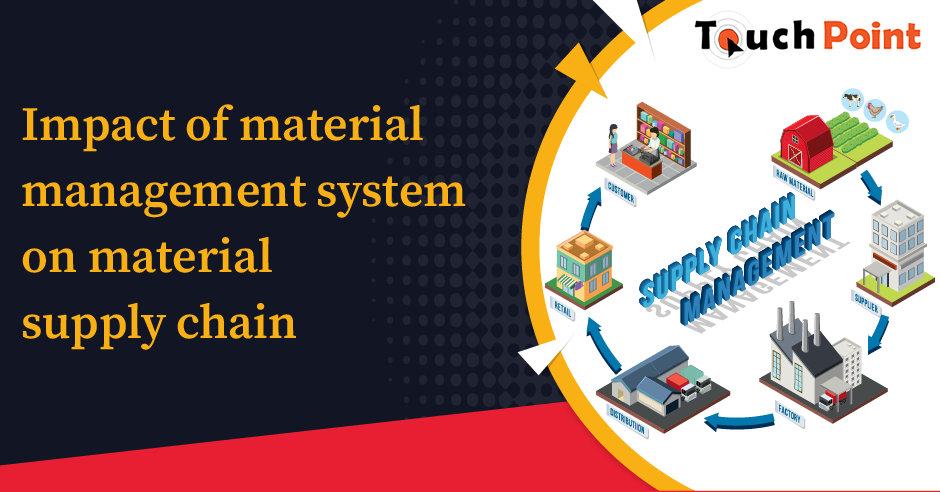 Thus, it can be rightly said that by optimizing the supply chain, you are likely to boost the growth and development of your business. Moreover, managing the business's supply chain via gate pass management system software can reduce and control wastage of material; contributing to improved production.
If you wish to improve the supply chain of your business; focus on investigating the working efficiency of material gate pass software. Let us explore the use of material gate pass system software for successful supply chain management.
Material gate pass system and successful supply chain management
1. Improved Data Management:
One of the basic needs for successful supply chain management is to have improved and sorted data management. When you are aware of the materials coming in and going out, you can have a better understanding of the required materials for continuous production.
2. High Transparency:
The gate pass management system helps in maintaining high transparency throughout the business. Thanks to this, every involved member is well-informed and aware of the material status, progress, approval, security, etc.
3. Improved Networking:
Who doesn't want to connect with the best suppliers to boost their business value and market reputation? Well, a gate pass for material helps to outgrow the network for connecting with only the best material suppliers. You can rely to get only high-quality material at an affordable price.
4. Better Time Management:
You must have heard, in business time is money; if you lose time, you are losing money. As the required material is always on time using the gate pass system, you will never lose your valuable time. Thanks to this, your business can enjoy high profitability without much hassle.
Final Thoughts:
It is much needed to improve supply chain management to outgrow your business. Rely on effective gate pass software to seamlessly manage your business supplies. For more details concerning the gate pass for material, write to us in the comment section.
Ask For A Free Live One-on-One Demo. Our experts will demonstrate all Key Features & Functionalities
Call us today at

+919840075250

or Email us at

sales@cogentmail.com
Request Demo