Important features you can expect in a Visitor Management System
CATEGORIES

10 MAR 2021

Best Practices
Looking to invest in a Visitor Management System?
Organizations today whether large, medium sized or small, will have its corresponding volume of visitors. Your offices may fall into any of the above categories and management may well be looking at how to manage this volume. Technology comes to the rescue of many tired security personnel trying to keep track of the number of visitors on a daily basis.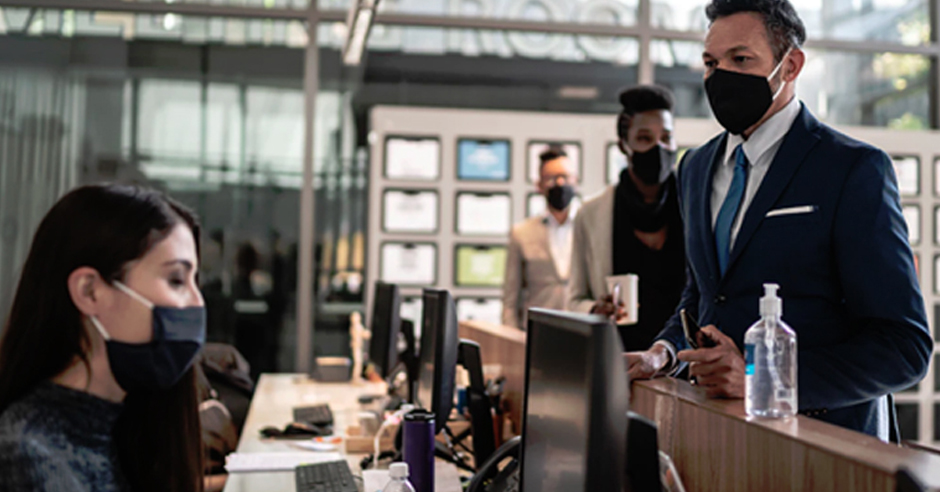 So NOW is the time your company may be looking out for a good Visitor Management System to invest in.
All relevant details captured
The main feature of a good visitor management software is its ability to record all-relevant information about the visitor, which is automatically captured in a database format. If the visitor is a frequent visitor the system can authenticate their ID or credentials. The system should also be able to create one-time-use visitor badges that display the visitor's photo, name, affiliation, host name and authorized areas of access, as well as the badge's expiration time. It also allows employees to register visitors online ahead of time and be notified electronically or by phone when a visitor arrives.
Vernacular Menu option
A digital system does not mean that it will be hard to operate by non-computer savvy personnel with limited English language skills. Visitor management system should provide the facility of vernacular translation of the fields and can be easily comprehended by even non graduate security personnel with limited English knowledge.
Easy appointment options
A good Visitor Management system (VMS) makes it extremely simple to create an appointment for your visitor. For example with TouchPoint solution this can be done either through the Mobile app or website/WAP www.fixmyvisit.com or Touchpoint software successfully. You too can upgrade your manual logbook system and enjoy the many benefits that comes with a technologically sound system.
Self check-in and check-out
Another awesome feature of the visitor management system is the self check-in and check-out aspect. You may use the tab / mobile / kiosk / website or software at the entrance and check yourself in to the facility, in just a few minutes! If you have a scheduled appointment, it is even faster! Self check-in can be done online and on site and Visitors can generate their own pass on site, via the Bluetooth label printer.
Instant Notifications
With notifications enabled through sms, email, pop-up alerts or push notifications, a good VMS ensures you are notified, whether you are at your desk or not. When your visitor arrives or exits, you are notified via sms/email/browser pop-up/mobile app along with a photo ID of your visitor. If you need to inform your visitor of an unforeseen delay all you have to do is simply comment on the notification and they are informed.
Security Feature
This feature is very important in a VMS – ensuring that your premise is secured from unwanted intrusions. A good VMS enables you to define access areas for visitors, guarantee secure check-ins and also track blacklisted visitors. The visitor's mobile number can be verified through a verification code and a return pass notification can be sent to verify a visitor's exit.
So if you are looking to invest in a great VMS (visitor management system) take a look at TouchPoint, request a demo and watch how much more effective your management of visitors becomes.
Overhaul your manual archaic methods of capturing visitor information; get the best VMS that is waiting for you!
Ask For A Free Live One-on-One Demo. Our experts will demonstrate all Key Features & Functionalities
Call us today at

+919840075250

or Email us at

sales@cogentmail.com
Request Demo