The evolution of visitor management system
CATEGORIES

14 DEC 2021

Best Practices
Technology is evolving with each passing day. Amongst all the various amazing innovations, the visitor management system is significant. Many well-established organizations and startups trust the system to enhance visitors' experience.
Organizations experience many visitors regularly; thus, an effective visitor management solution is a must-have. Though the traditional visitor management system has impressed everyone with its functionalities, there have been many valuable innovations in the system.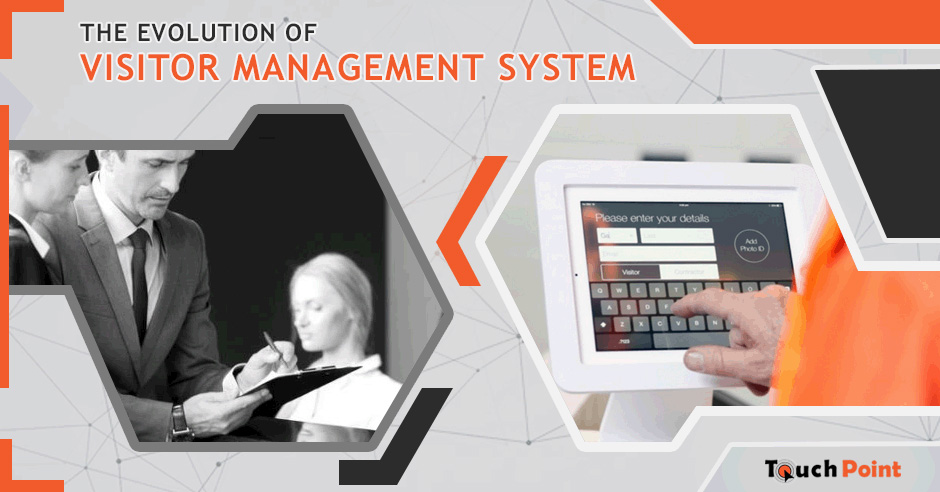 How has the visitor management system evolved?
1. Face recognition:
Visitor management software is now enabled with a face recognition mechanism which helps in the easy management of the visitors and employees. This also helps the organization to maintain touchless sign-in and safety measures.
The face recognition feature of the visitor management system helps in access control along with identity verification without any hassles.
2. QR codes:
The visitor management system also extends its benefits for pre-registration of the guests and visitors. The visitors can book an appointment with the organization to get a unique ID or QR, which can later be used for effective management.
This also helps in utilizing the best benefits of a visitor tracking system to get a transparent idea about the arrival and exit of the visitors and employees.
3. Touchless access:
Another important benefit of a visitor management system is ensuring quick and easy touchless access to the various functionalities within the organization. Thanks to its effective touchless access, the organization can ensure a safe and secure work environment for the employees.
On the other hand, it also prevents the spread of the COVID-19 virus from one person to another.
4. Integration with essential needs:
The proper integration of the visitor management software with the other essential needs helps modernize the organization. It ensures that the organization prepares for future possibilities without burdening the present scenarios.
It also helps in reducing the chances of errors or mistakes, which results in better performance and productivity at the workplace.
Final thoughts:
Using a reliable, reputed, and trusted visitor management system helps the organization smoothly make a transition into the future-ready work environment.
If you have any other doubts or concerns about the visitor management system, please email us.
Ask For A Free Live One-on-One Demo. Our experts will demonstrate all Key Features & Functionalities
Call us today at

+919840075250

or Email us at

sales@cogentmail.com
Request Demo