The future of digital visitor management system after COVID-19 crisis
CATEGORIES

14 SEP 2021

Best Practices
COVID-19 outbreak has impacted many organizations of different countries, throwing light on the importance of security facilities. The emerging security threats loudly call out the need for an effective visitor management solution.
Companies are adopting various collaborative applications to maintain sustainable growth after the COVID-19 crisis. Many reputed and well-known brands have adopted reliable visitor management software for their everyday operational activities.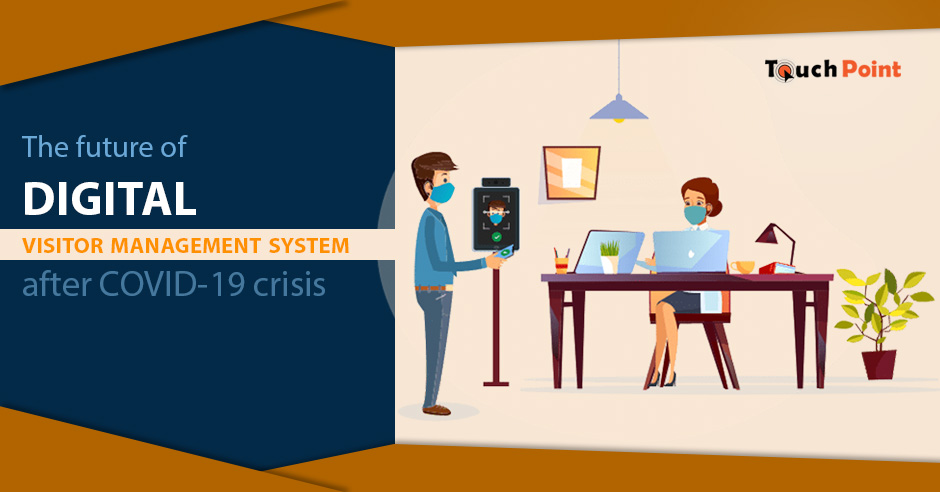 Moreover, it is expected that the global market of visitor management system is likely to grow more than 15% during 2019-2025. This statistic clearly highlights the future possibilities of the visitor management system in the coming years. So, what does the future hold?
Future possibilities of digital visitor management system –
Increased awareness, the importance of paperless management, seamless employee data management, etc. – many such factors indicate some bright possibilities for a digital visitor management system.
1. Improved personal security:
COVID-19 has left us with no choice but to be more attentive and careful about personal security issues. Visitor management solution is one effective and reliable means of caring about personal security while preserving and protecting one's identity without any hassles.
2. Enhancing visitor experience:
An effective visitor tracking system ensures an exclusive experience for every visitor. Thanks to advanced technology, the visitor management system guarantees a much efficient, reliable, convenient and welcoming experience for the visitors resulting in better security.
According to the experts, such an exclusive visitor experience is a must for consistent operational activities for every organization.
3. Digital cards:
Unlike the traditional ways, visitor management software is introducing the benefits of digital cards. Every visitor is provided with a digital card to ensure minimal physical contact. As a result, the system can prove effective in maintaining advanced security transactions within the organization.
Moreover, the visitor management digital cards will also help to control the in-office access seamlessly.
4. Pre-registration:
While we are still struggling with the COVID-19 outbreak, the pre-registration feature of the visitor management software is doing the rounds. The pre-registration process of every visitor helps in assuring customized workflow for signing in and out different visitors.
Conclusion:
Visitor management system is a significant part of the secured workflow within the organizations. Are you ready for it?
Ask For A Free Live One-on-One Demo. Our experts will demonstrate all Key Features & Functionalities
Call us today at

+919840075250

or Email us at

sales@cogentmail.com
Request Demo