The importance of visitor management system in the hybrid workplace
CATEGORIES

02 NOV 2021

Best Practices
Organizations are slowly and steadily gaining back their momentum; however, the COVID-19 crisis has changed a lot of the traditional scenarios. The latest trend embraced by many organizations is accepting the hybrid work culture. If your organization also plans to adopt hybrid culture, an effective visitor management system will be your true companion.
Visitor management solution redefines traditional working by advancing the various processes. It also ensures that your customers and visitors are well-attended and are taken care of, even if there is only limited staff available within the organization.
Along with this, several other reasons support the importance of visitor management within the organization. Care enough to know?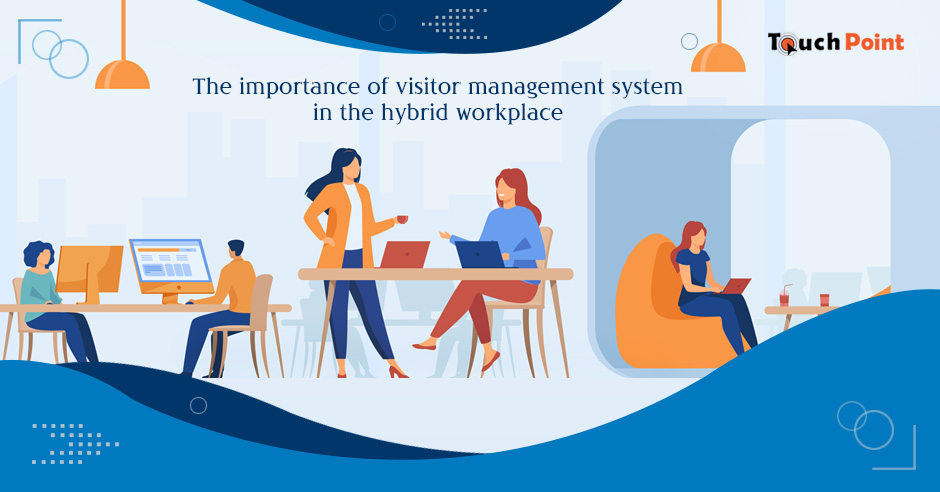 What makes the visitor management system important in a hybrid workplace?
1. Less involvement of human interactions:
We all know the risk of excessive human interactions in the present COVID times. The visitor management system will take over the essential traditional tasks ensuring better safety and security for the employees and visitors. Moreover, it provides an exceptional experience to the visitors, including warm greetings, customized messages, etc.
2. Equal time to everyone:
No matter how much you try, your human receptionist cannot work 24*7. However, you cannot control the number and frequency of visitors in a hybrid model. Thus, a visitor tracking system emerges as the perfect solution.
The organizations can devote complete time to every customer and visitor using the tracking system. Moreover, the advanced management system needs no break; thus, it can be 24*7 available to attend to your customers and visitors. As a result, it increases customer loyalty towards your organization for better business performance and functioning.
3. Contactless entry and management:
The visitor management software ensures safer contactless entry and management of the visitors. The software can easily screen the visitor's identity, verify and access the relevant data and allow their entry or exit.
Moreover, the software can take visitors' pictures, capture their digital signatures, scan the relevant documents, etc., for hassle-free working.
4. Cost-effectiveness:
Who can question the high cost required to manage the traditional visitor management activities? Not only does it consume a lot of effort and time, but it also costs a lot to the organization.
On the other hand, investing in a visitor management system is one-time. It just demands the initial investments to ensure its continuous and consistent performance. Moreover, it doesn't need regular physical maintenance to keep it functional.
Final thoughts:
Since every other organization is entering a hybrid model, having efficient visitor management software is necessary. Let us know your thoughts about the same.
Ask For A Free Live One-on-One Demo. Our experts will demonstrate all Key Features & Functionalities
Call us today at

+919840075250

or Email us at

sales@cogentmail.com
Request Demo