The Best Feature of Digital Visitor Management Software?
CATEGORIES

18 DEC 2020

Best Practices
A digital visitor management system is a crucial asset for keeping any workplace healthy, safe and productive especially during the Covid-19 era, which has certainly put the in-person meetings on a long haul.
To adapt to the existing situations, these digital applications should be easy to use and customisable to suit every organisation needs.
Whenever an organisation looks to purchase a new technology for its workplace, the important step is to clearly evaluate the desired outcome by understanding the needs of the various stakeholders and the next step is to consider the available features and determine the essential ones for the organisation.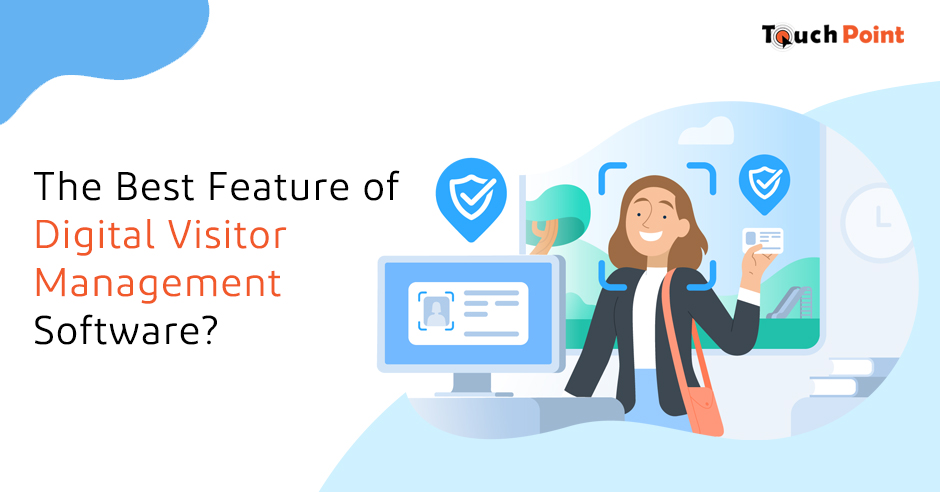 Here are few of the most important features in a visitor management software
1. Preregistration and Repeat visitor management
2. Visitor photo capture and digital signature
3. Centralized repository
4. Reminders & Notifications
5. Touchless check-in & check-out
The best feature of the digital visitor management software today during Corona Virus outbreak is definitely the 'Touchless Check-In & Check-Out' feature.
As India fights corona virus, every organisation is struggling to keep their employees safe yet productive. This touchless registration and sign-in features allows people to move around safe. We all know that Covid-19 has already put our people and companies economically backwards, therefore it is essential to regulate the visitor workflow and monitor their health to keep everyone safe and secure.
Touchless / Contactless feature of a digital visitor management application also helps reduce the number of staff members needed to manage the front office in an organisation thus helping companies to put their available resource in more prominent roles within the organisation.
Ask For A Free Live One-on-One Demo. Our experts will demonstrate all Key Features & Functionalities
Call us today at

+919840075250

or Email us at

sales@cogentmail.com
Request Demo