Top reasons to use expiring visitor badges for security purposes
CATEGORIES

06 JUL 2021

Best Practices
Self-expiring visitor badges have a number of advantages, some of which are more visible than others. Security is always a concern, but it can also be time- and money-demanding. Self-expiring visitor badges are a method for keeping business, organization, or facility secure without the risks associated with many other security measures.One can easily track how much time visitors spend in a building or place with both custom and standard expiring visitor badges. A lanyard, badge clip, or other badge accessory can also be used with a variety of expiring badges.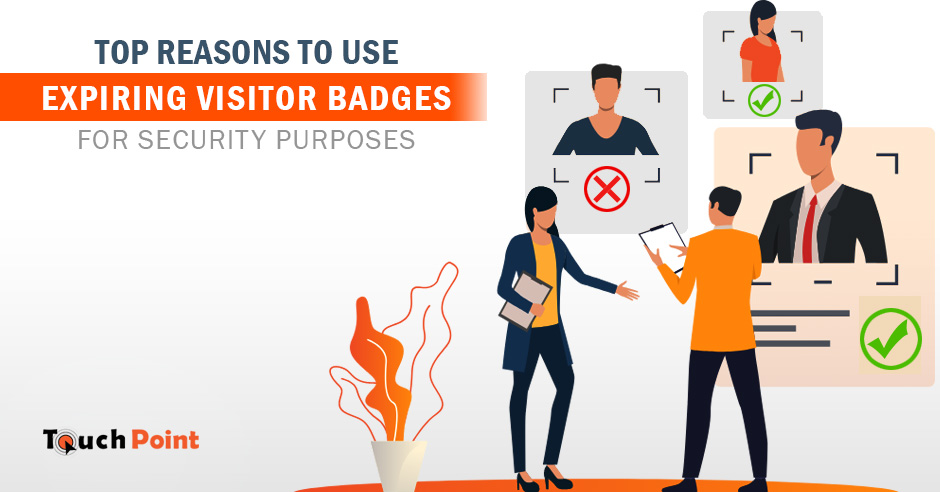 The following are some of the most compelling reasons why self-expiring badges are likely to be the best answer for all security requirements:
Visual Security
The expiration procedure is a simple visual indicator of those visitors should be permitted to stay and those who should be requested to leave the building. Even the most costly RFID card can't match the level of visual responsibility provided by an expiring badge. Providing a sharper looking badge can only boost organizations' confidence when it comes to selecting what their choice is in terms of company. It's a terrific method to distinguish a company distinct from the competition.
Brand Recognition
Another advantage of a time-limited badge is the opportunity to raise company brand recognition. Use a custom printed expiration badge with the organization's logo instead of a plain sticky, pen-written label to give it a more professional appearance.
Tracking of visitors
The printable expiring badges can have a unique barcode printed on it and that can be tracked. This is useful if members of a conference, contractors within a facility, or even temporary employees within that building need to be tracked.
Bottom line
Because all buildings and organizations are unique, a strategy that works for a school is unlikely to work for a manufacturing or production firm. Self-expiring visitor badges allow filling out and tracking visitor information in a variety of ways. They are also a simple, convenient and beneficial solution to the organizations.
Ask For A Free Live One-on-One Demo. Our experts will demonstrate all Key Features & Functionalities
Call us today at

+919840075250

or Email us at

sales@cogentmail.com
Request Demo