Visitor Management System and COVID-19 – understanding the need
CATEGORIES

03 AUG 2021

Best Practices
As businesses are returning to regular operations, coronavirus is still a major concern. While mask and social distancing are dominant, employees are also mindful of their interaction at the workplace.
Some businesses are also welcoming visitors to their premises. Thus, the need for an effective visitor management system is at its peak. The safety of the employees, visitors and facilities are the top priority of a visitor management solution.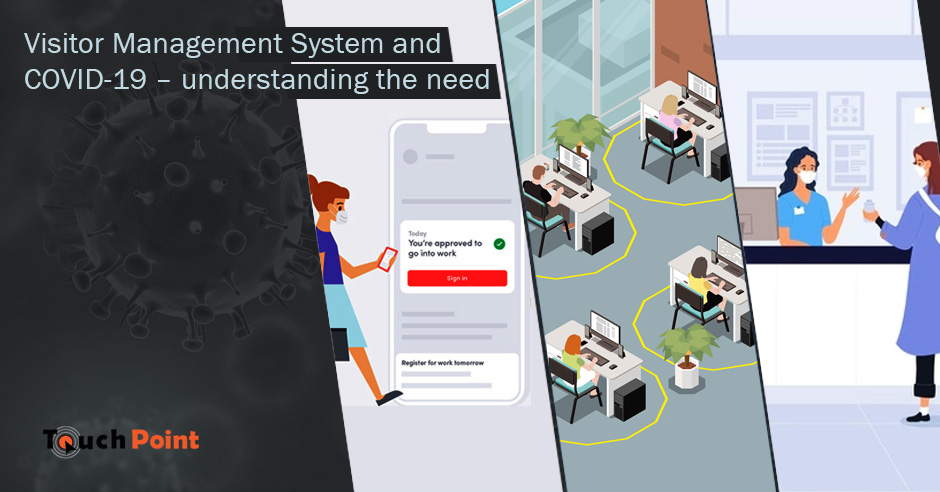 Though, the core concern of visitor management software is enhancing the visitor experience, it plays a crucial role to control the risk of spreading the virus. Here are some points to understand the need for visitor management for COVID-19:
1. Automating the existing system:
Visitor management system is an efficient way to automate the existing visitor process within the defined protocols. The system enhances the overall experience along with changing what needs attention.
2. Focusing on traceability for visitors:
A visitor management tool is also a reliable visitor tracking system. Unlike the traditional process of interacting and tracking the guest's activities, the system brings automation, resulting in a safer and more reliable process during COVID-19.
3. Defining the standard guidelines:
During the COVID-19 times, your visitors need to follow specific guidelines and rules. Imagine the struggle to follow up with each visitor for checking the violations. Relying on an effective visitor management solution reduces the risk and chaos within the premises.
The software creates the desired guidelines which every visitor is expected to follow according to the rules.
4. Prepare for the unprepared:
Some visitors may forget their mask, some may forget doing the registration, or some may fail to carry their guest ID cards – the visitor management software allows the organization to prepare for the unprepared.
With an effective visitor management process and careful planning, organizations can create a safe and healthy working environment for employees returning to work post-COVID-19. Do you have your visitor tracking system all-ready?
Ask For A Free Live One-on-One Demo. Our experts will demonstrate all Key Features & Functionalities
Call us today at

+919840075250

or Email us at

sales@cogentmail.com
Request Demo