What are the day-to-day business problems which are solved by a material gate pass management system?
CATEGORIES

16 NOV 2021

Best Practices
Many organizations are now relying on the material gate pass management system to address common business problems. Most of the problems within the organization happen because of the unauthorized moving of the organization's material.
Another important concern for many organizations is that recording the material movement is still on a traditional basis, which is time-consuming and prone to errors. As a result, having an effective gate pass management system is essential.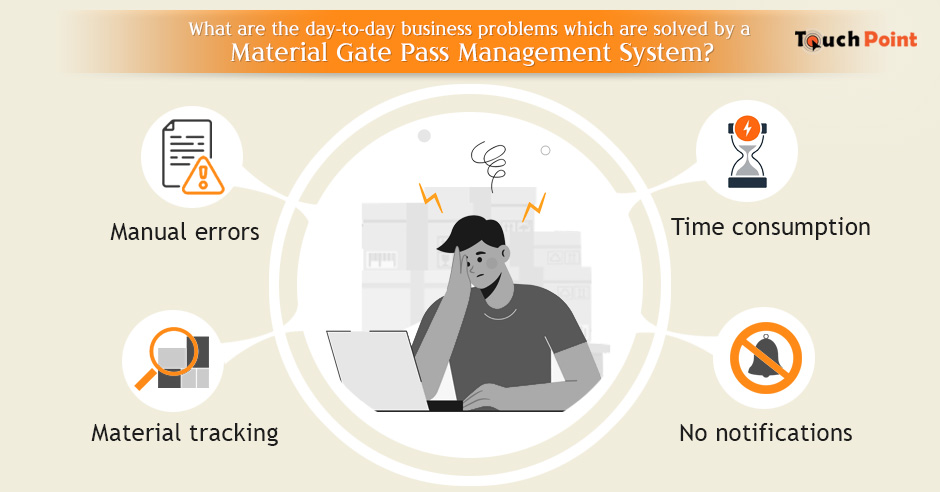 The common business problems are taken care of by the material gate pass management system –
1. Manual errors:
The most common problem targeted by the material gate pass is reducing human errors in management. The material management system automates the entire process of recording and registering the movement of the organizational material.
2. Material tracking:
We all understand the complications of manually tracking the organizational materials used here and there. The use of the material out gate pass can help easily track the materials taken in and out of the organizations.
3. Time consumption:
The traditional methods of recording the material movements are quite time-consuming and tiring. The material gate pass management system ensures to overcome the hassles of maximum time consumption by automation the entire process.
4. No notifications:
There were no alerts or notifications for any changes or modifications with the traditional material management. The inward gate pass helped by timely alerting the organization about the status of the materials used.
Final thoughts:
These are some common problems within organizations that are hardly noticed or taken care of. However, with an effective outward gate pass management system, these common yet important business problems can be resolved with the best solutions.
Ask For A Free Live One-on-One Demo. Our experts will demonstrate all Key Features & Functionalities
Call us today at

+919840075250

or Email us at

sales@cogentmail.com
Request Demo