Why Digital visitor management system a must-have for schools?
CATEGORIES

10 AUG 2021

Best Practices
Amidst the constant danger of COVID-19, schools are planning to reopen soon. However, to stand strong against the coronavirus wave, schools are now more concerned to take necessary actions, using advanced technologies like an effective visitor management system as its preventive measures.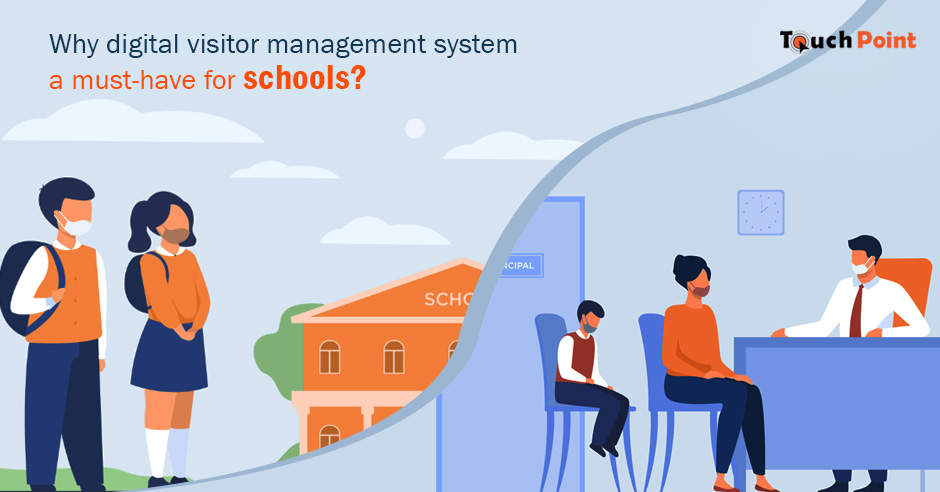 Fortunately, one reliable visitor management solution can take good care of everything as the students plan to return to school. If you are still having second thoughts of having a visitor tracking system in your school premises, have a look at the following benefits it offers.
1. Detailed identification of the visitors:
Having a visitor management software at the school premises ensures that every detail of the visitors is recorded accurately and correctly. It also helps in keeping detailed records of all the visitors; thereby, avoiding unwanted guests. The system also sends an alarming alert in case of any emergency.
2. Tracking the visitors:
Another vital advantage of a visitor management strategy is maintaining the detailed tracking record of the visitors. The software's advanced technology maintains real-time data and reports concerning the purpose of visit, granting access, etc.
Only the essential and genuine reasons from the visitors are entertained by the visitor management system to ensure the necessary safety at the premises.
3. Detailed inspection of the visitors:
The visitors are also analyzed and checked against the symptoms of COVID-19 to assure required safety at the premises. No visitor is allowed inside the premises with even a slight symptom of the virus.
Moreover, the visitor management software alerts the people in contact with the infected person.
4. Secured check-out of the visitors:
A visitor pass is allocated to every visitor, which can be used to maintain an accurate check-in and check-out time. This helps in estimating the overall time spent inside the building to reduce unwanted chaos. The visitor tracking system can be further trusted to enhance the security of the visitors, the staff and students.
Are you ready to install and use an all-in-one visitor management solution at your school premises to offer advanced safety to your students?
Ask For A Free Live One-on-One Demo. Our experts will demonstrate all Key Features & Functionalities
Call us today at

+919840075250

or Email us at

sales@cogentmail.com
Request Demo