Why is material management important to manufacturers?
CATEGORIES

22 MAR 2022

Best Practices
If you plan to expand your production work, you would certainly need an effective gate pass management system. To expect the best possible production operation, an organization should not fail to master material management.
It has been observed that an efficient material gate pass management helps in assuring customer satisfaction and enhances the chances of the organization's success. It won't be wrong to say that material management acts as a backbone for the manufacturing industry.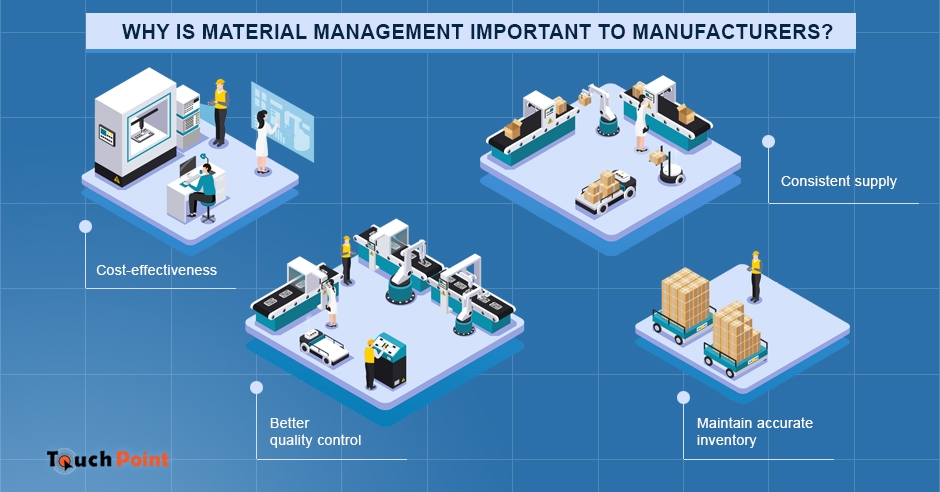 Besides these observations, here are some of the factors that confirm why material management is essential to manufacturers. Have a look –
1. It helps maintain accurate inventory:
One of the essential reasons specifying the importance of material management for manufacturers is maintaining accurate inventory. It helps in overcoming the problems of poorly managed inventory.
A well-planned and consistent material out gate pass also helps in seamless tracking of the material movements through the organization.
2. Cost-effectiveness:
Thanks to the "just-in-time" inventory management, all the required inventory and spare parts are delivered to the manufacturing unit just at the right time. As a result, it ensures relevant cost-saving, which helps get the expected ROI and revenues.
3. Consistent supply:
There are no second thoughts about the losses that manufacturing units face for having an inconsistent supply of materials. However, using the material gate pass management system, the manufacturing units can ensure getting accurate and consistent material supply without any unwanted delay.
4. Better quality control:
Last but not least, by relying on a systematic and well-planned inward and outward gate pass, the manufacturing units can have better quality control. All the material units available within the organization are thoroughly checked to avoid any quality inconsistency.
Final Thoughts:
A manufacturing unit can expand its operations and work by relying on a carefully implemented gate pass management system. Material management is undoubtedly a must-have in all manufacturing plants by covering all major activities.
Ask For A Free Live One-on-One Demo. Our experts will demonstrate all Key Features & Functionalities
Call us today at

+919840075250

or Email us at

sales@cogentmail.com
Request Demo