Why is the codification in material management important in the business?
CATEGORIES

05 APR 2022

Best Practices
Have you been planning to take the material management of your business to the next level? If yes, introducing codification in material gate pass management can be an ideal choice to make.
Codification is the process of assigning a unique number or symbol to each material in the store for its easy and convenient identification in the material gate pass management system. With the efficient implementation of codification for material management, the stores can leverage the benefits like time-effectiveness, labor efficiencies, etc.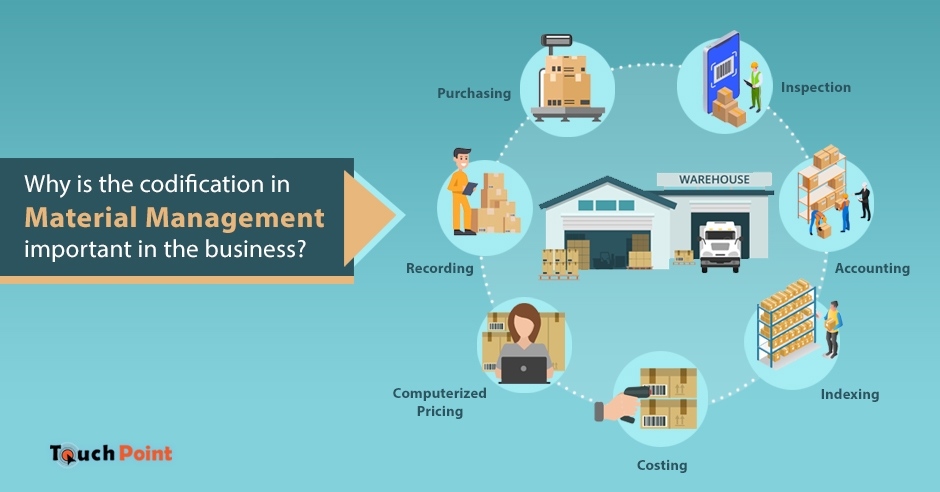 Advantages of codification in material management –
If you have been planning to activate codification for material management in your business, you will be delighted with the many benefits it brings along. Besides ensuring easy tracking of every item using the inward and outward gate pass, here are some of the other benefits that can be expected with the successful implementation of codification:
• Avoiding long and complicated lengthy descriptions of every item
• Accurate and quick identification of the required material
• Reduced risk of material duplication
• Following and tracking the standard method for purchasing and storage
• Convenient maintenance of a material variety
• Effective and accurate planning for high-quality production
Codification is used in different industries using the advanced gate pass management system. Most industries have special codes designed to satisfy their needs and requirements. Codification is not just limited to the use of outward and inward gate pass use, but it has certainly improved the overall functioning and performance of the various sectors, including:
• Purchasing
• Recording
• Computerized pricing
• Costing
• Indexing
• Accounting
• Inspection
The codes used for the material gate pass management system in different industries are based on the nature of the stock material, the purpose for which the material is used, or any other requirement for that particular industry.
Using codification in material management is an unsaid need that can simply enhance the overall performance of a gate pass management system.
Ask For A Free Live One-on-One Demo. Our experts will demonstrate all Key Features & Functionalities
Call us today at

+919840075250

or Email us at

sales@cogentmail.com
Request Demo